Innovation starts with the observation of people, and ends with solutions that are tailor made to to suit their needs.   This is
human-centered design.
Stage 1:   Observation
.   When you understand the people you're trying to reach, and then design from their perspective, not only will you arrive at unexpected answers, but you'll come up with ideas that those people will embrace.   This first stage is all about observing the end-user, learning, and being open to creative possibilities.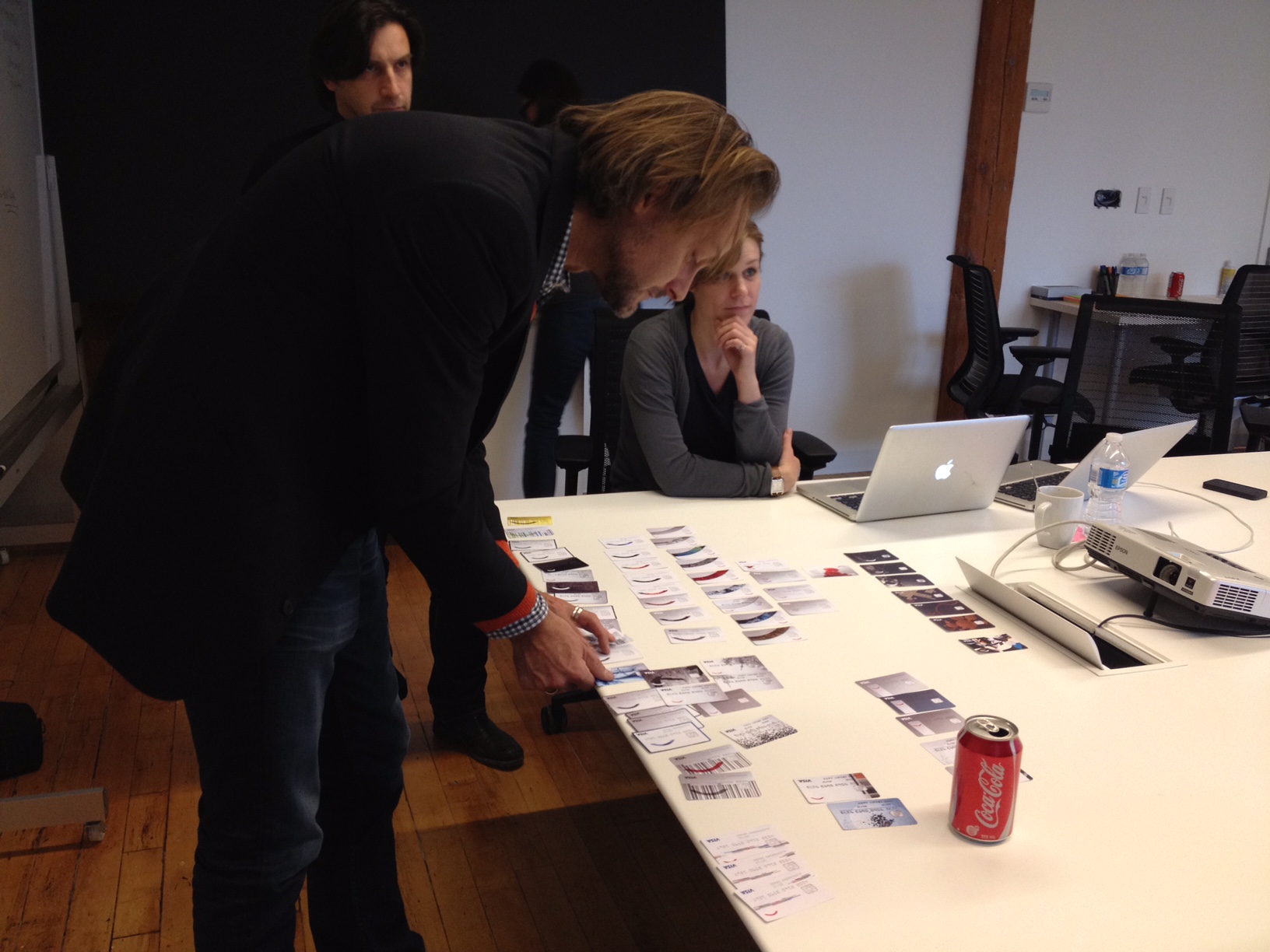 Stage 2:   Ideation
.   Brainstorm ideas, approaches, and solutions with your team based on what you have learned from your observations and your experiences with people.
Stage 3:   Rapid Prototyping.   Quickly build a simple prototype.   We don't need a sophisticated prototype to learn.  From a low-fidelity 'paper' prototype, to a medium-high fidelity 'interactive wireframe', the focus should be on getting the proposed solution into the hands of the end-user quickly.   Sometimes a notebook of screens, hastily drafted and put in front of consumers to demonstrate a solution- can work brilliantly!

Stage 4:   User Feedback.   This is the most critical phase of the human-centered design process.   Without input from your end-user you won't know if your solution is on target or not, and you won't know how to evolve your design.

Stage 5:   Iteration.   Once you get feedback from your users, use that information to fuel the changes to your design.   Keep iterating, testing, and integrating user feedback until you've fine tuned your solution.   This may take a few rounds, but with each iteration you will learn something new.

Stage 6:   Implementation.   Now that you've validated the usefulness of your solution with the end-user and have your design just right, it's time to get your idea out into the world.